Three simple steps to understand safety at any mine or quarry
01. CHOOSE A MINE OR QUARRY​
Search for a mine by its name, its mine ID, or its company's name. Fresh data is pulled from MSHA every Friday.
02. CHOOSE A COMPARISON SET
Compare your mine to a set of other mines, be it mines in the same district, state, or company. Create your own set by criteria such as size or commodity.
Powerful analytics are generated. For example, explore trends in MSHA citations in your state. Or see how your VPID compares to other quarries in your company.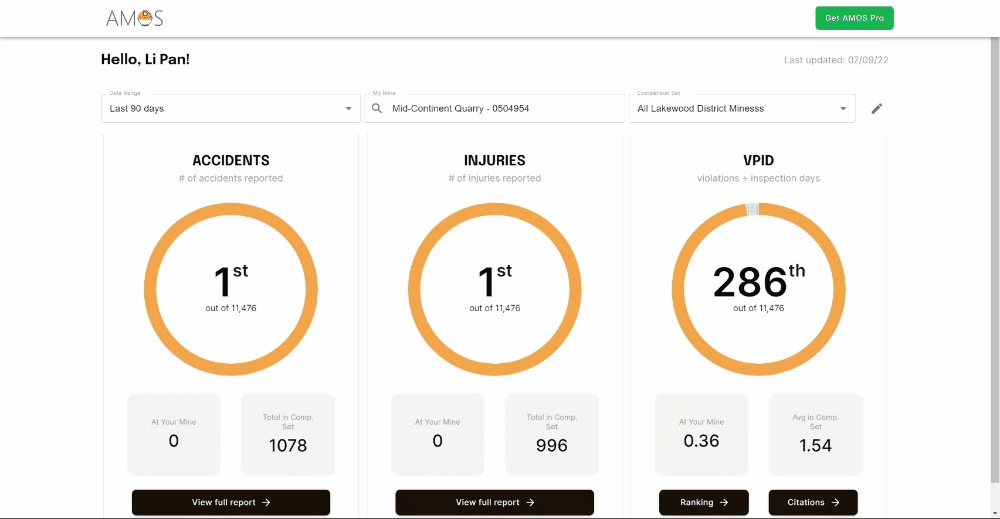 I tell my managers to use MineStat to keep track of common MSHA citations in their districts last quarter. Knowing that before the next MSHA inspector visit helps them prepare.
VP OF OPERATIONS – A BULK AGGREGATE SUPPLIER
Mining and quarrying don't happen behind a desk. Neither should mining software. I like how easy it is to use MineStat on mobile and how user-friendly it is.
We have always struggled to define a set of competitors to benchmark ourselves against. MineStat is a dramatic improvement over looking up competitors individually on MSHA's website.
CORPORATE DIRECTOR OF SAFETY – A BUILDING MATERIALS COMPANY
We hold weekly safety toolbox talks and we are always looking for fresh materials for those. MineStat makes those talks concrete with accident narratives from our peer mines.
SUPERINTENDENT – A GOLD MINE